Member 001 003
---
Google Search
Insulin+Resistance+And+Potatoes Website - All - News - Images - Videos - Short - Medium - Long

Insulin+Resistance+Sensitivity Website - All - News - Images - Videos - Short - Medium - Long
Web Pages
08-06-2016
Magnesia Phosphorica
Kali Phosphoricum
Kali Muriaticum
Natrum Muriaticum
Nux Vomica
Belladona 200
Argentum Metallicum
Aesculus Hippocastanum
Rhus Toxicodendron 30
Carbo Vegetabilis
Berberis Vulgaris
Apis Mellifica
09-06-2016
Lachesis
Nux Vomica
Pyrogenum
Belladona
Pyrogenium 200
Gelsemium 200
Bryonia 200
Opium 200
20-06-2016
Creatinine 1.4 /1.3
WBC 9000 / 4500-11000
Serum Albumin 2.7 / >3 in Liver Function Test — Urine Albumin Nil
Piles
Urinary Tract Infection
14-12-2016
Pulmonary edema Causes - Mayo Clinic
How your heart works
Your heart is composed of two upper and two lower chambers. The upper chambers (the right and left atria) receive incoming blood and pump it into the lower chambers. The lower chambers (the more muscular right and left ventricles) pump blood out of your heart. The heart valves — which keep blood flowing in the correct direction — are gates at the chamber openings.
Normally, deoxygenated blood from all over your body enters the right atrium and flows into the right ventricle, where it's pumped through large blood vessels (pulmonary arteries) to your lungs. There, the blood releases carbon dioxide and picks up oxygen.
The oxygen-rich blood then returns to the left atrium through the pulmonary veins, flows through the mitral valve into the left ventricle and finally leaves your heart through another large artery, the aorta.
The aortic valve at the base of the aorta keeps the blood from flowing backward into your heart. From the aorta, the blood travels to the rest of your body.
Heart-related (cardiogenic) pulmonary edema
Cardiogenic pulmonary edema is a type of pulmonary edema caused by increased pressures in the heart.
This condition usually occurs when the diseased or overworked left ventricle isn't able to pump out enough of the blood it receives from your lungs (congestive heart failure). As a result, pressure increases inside the left atrium and then in the veins and capillaries in your lungs, causing fluid to be pushed through the capillary walls into the air sacs.
Medical conditions that can cause the left ventricle to become weak and eventually fail include:
Coronary artery disease. Over time, the arteries that supply blood to your heart muscle can become narrow from fatty deposits (plaques). A heart attack occurs when a blood clot forms in one of these narrowed arteries, blocking blood flow and damaging the portion of your heart muscle supplied by that artery. The result is that the damaged heart muscle can no longer pump as well as it should. Or it isn't a clot that brings on the problems, but rather it is a gradual narrowing of the coronary arteries resulting in a weakness of the left ventricular muscle.
Although the rest of your heart tries to compensate for this loss, either it's unable to do so effectively or it's weakened by the extra workload. When the pumping action of your heart is weakened, blood gradually backs up into your lungs, forcing fluid in your blood to pass through the capillary walls into the air sacs. This is chronic congestive heart failure.
Pulmonary Oedema. Lung disorder, what is pulminary oedema. | Patient
15-12-2016
Boiled+Rice+Slow+Release+Of+Sugar Website - All - News - Images - Videos - Short - Medium - Long - Books - YouTube

Bitter+Gourd Website - All - News - Images - Videos - Short - Medium - Long - Books - YouTube

What is gourd juice? - Prevents diabetes: Though bitter gourd has many health benefits, it is mainly consumed for triggering the blood sugar level. Regular consumption of bitter gourd juice helps to prevent the rise of blood sugar levels.
What does karela juice do? - Health Benefits of Bitter Gourd And Bitter Juice. Bitter gourd is a popular vegetable in some Asian countries, where the health benefits of the plant are well-known—particularly, its ability to lower blood glucose in diabetics.
How good is bitter gourd for diabetes? - Bitter gourd lowers blood glucose as it contains a chemical called Charantin which reduces high blood glucose levels so it is very good for Diabetic persons. Bitter gourd influences glucose metabolism all over the body not like the other medicinal drugs which are effective only in one target organ or tissue.
Dr.Sunil+Kumar+S+Cardiologist Website - All - News - Images - Videos - Short - Medium - Long - Books - YouTube
19-12-2016
Continuous
*T Ecosprin 75mg - Blood Thinning*
*T Brilinta 90mg - Prevent Sticking of Platelets*
Ecosprin Website - All - News - Images - Videos - Short - Medium - Long - Books - YouTube
T Crestor 10mg - Reducing LDL
T Cardace 1.25mg - This medication is an angiotensin-converting enzyme (ACE) inhibitor, used alone or in combination with other medications to treat high blood pressure. It is also used to reduce the risk of heart attack and stroke in patients at risk for these problems and to improve survival in patients with heart failure after a heart attack.
Cardace Website - All - News - Images - Videos - Short - Medium - Long - Books - YouTube
T Ivabradine 5mg
*T Flavedone mr 35mg*
T Pantocid 40mg - Pantocid DSR is a combination of 40 mg of pantoprazole sodium and 30 mg of domperidone. Pantocid is used for the treatment of gastroesophageal reflux disease (GERD), non ulcerative dyspepsia, gastritis, dyspepsia, and duodenal or gastric ulcer.
Fluid restriction 1.5lit / 24hrs
T Rosuvas 10mg - Rosuvastatin, marketed as Crestor, is a member of the drug class of statins, used in combination with exercise, diet, and weight-loss to treat high cholesterol and related conditions, and to prevent cardiovascular disease.
3 days
T Cipro TZ - Fluoroquinolone antibiotics can cause serious or disabling side effects. Ciprofloxacin should be used only for infections that cannot be treated with a safer antibiotic.
Enterogermina Suspension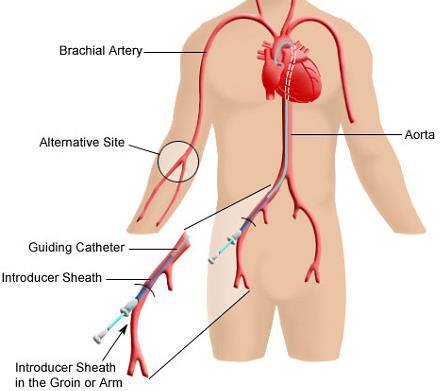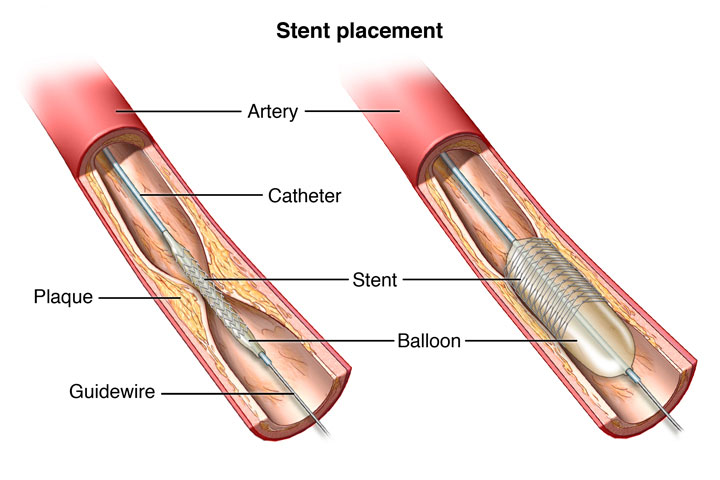 11-07-018
RBCs are microcytic hypochromic. There is moderate Anisopoikilocytosis showing elongated cells, tear drop cells, schistocytes and polychromatophils.
WBCs are mildly increased in number. Differential count shows increase in polymorphs.
PLATELETS are increased in number.
Microcytic hypochromic blood picture with mild Neutrophilic leukocytosis, marked Thrombocytosis along with Erythrocytosis.

.
You are The Whole playing a Role
.

.
Your Will Has Power Over Everything - The Logy of Power Manifestation - YouTube
Password To Instantly Manifest Powers - YouTube
page revision: 136, last edited: 13 Jul 2018 12:20